Having a Time
Posted February 27th, 2013 at 5:18 am24 Comments
"Oh hey!" we both said, our arms heavy with chairs and bags of snacks and electrolyte-replacing drinks.  "How are you?"
We'd never known each other's names.  In baseball you learn the boys' names and which adult is connected with which boy and usually that's enough.  You might remember the ball flying off that kid's bat for a double, or a heartbreaking strike-out with a runner on third, but not the adult's name.  She was Cody's grandma, and we had sat through a hot fall season of practices and games, five or six seasons ago, before they moved to another team.  Now our boys play against each other and we wave across the diamond and speak in name-avoiding constructs.
She caught me up on others from the old team, on her family, her husband.  Eyebrows painted a half inch above her real brow looked permanently cheerful, sturdy hangers from which everything else sagged.
"He's got diabetes pretty well," she said, as if her husband had tried, and succeeded, in acquiring the disease.  I thought of the bad things I do pretty well: I rush around, I plan compulsively and never let things unfold naturally, I make everything more difficult than necessary so I can be a martyr because I do martyr so damn well that it would be a shame to let one of my best skills go unused.
She kept talking as the boys jogged around the outfield's perimeter, warming up.  Someone was down in the kidneys and on top of that cataracts, just having a time.  The boys started sprinting. Someone's sister-in-law on oxygen, probably never get off.
Pretty well, I thought.  What's-her-name had no idea that her musical country phrase, spoken as part of the litany of sickness and death that is the bread and butter of an older person's conversation, had deafened me to anything else she might say.
"Well, I'd better get on," she said, "We'll be seeing you."  She limped to her side of the field and I limped to mine and we set up our folding chairs that have cup holders and shading roofs that can be angled to block the racing sun, and we collapsed into them to watch our boys do marvelous things.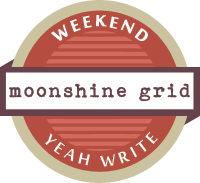 24 Comments